FLANGE MEASUREMENT SYSTEM
INTRODUCING THE PLIANT OFFSHORE FMS
Flange Measurement has been developed for fast, safe and accurate generation of as built measurements of mono piles. Pliant Offshore specializes in high tech vision solutions with the highest achievable accuracy. Avoid time loss due to bent and damaged bolt holes with our Flange Measurement system.
Flange Measurement System has proven in various situations to be able to withstand the harshest weather conditions and is able to assess the flange during these weather conditions. Not only is the FMS used by large offshore companies, Pliant is continuously working with these companies to develop even better solutions.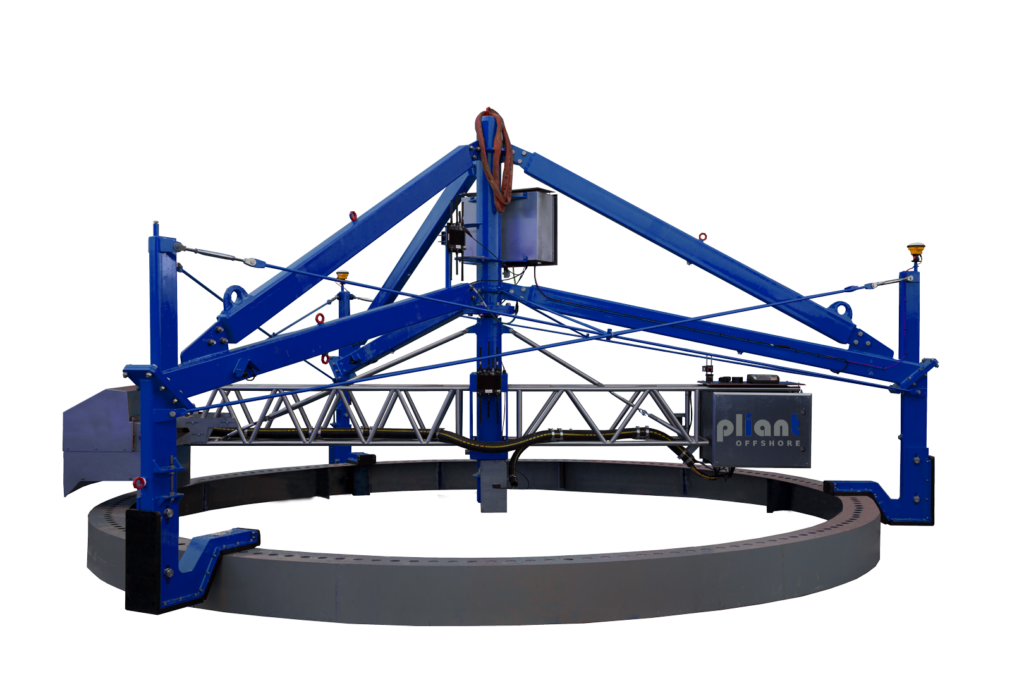 QUICK, HIGHLY ACCURATE AND SAFE
The Flange Measurement System is created with state-of-the-art technology and highly reliable software. The composition of the system allows to have a total measurement time of only 10 minutes. Upscale the safety of your personel: the Flange Measurement Tool can be used fully remotely without any operator on the flange!
De taper of the 168 bolt holes on the flange are measured from multiple angles and validated on allowed tolerances. The exact height of the inner and outer diameter is measured. This data will be used to determine whether the deviation is within specific tolerances.
The FMS is successfully used for multiple installation projects on various vessels. It has proven to be robust and very suitable for harsh offshore conditions while maintaining accuracy.
The FMS can yield higher up-time; during the installation process piling does not have to be suspended for conventional contact measurements. The non-destructive contact-free measurements allow continuous control during installation and piling which can greatly improve the overall time required for installation.
All 3D measurements can be stored, analyzed and played back for offline analysis, survey and quality control of the used monopiles and the installation process itself. This information is very valuable for reporting to the client.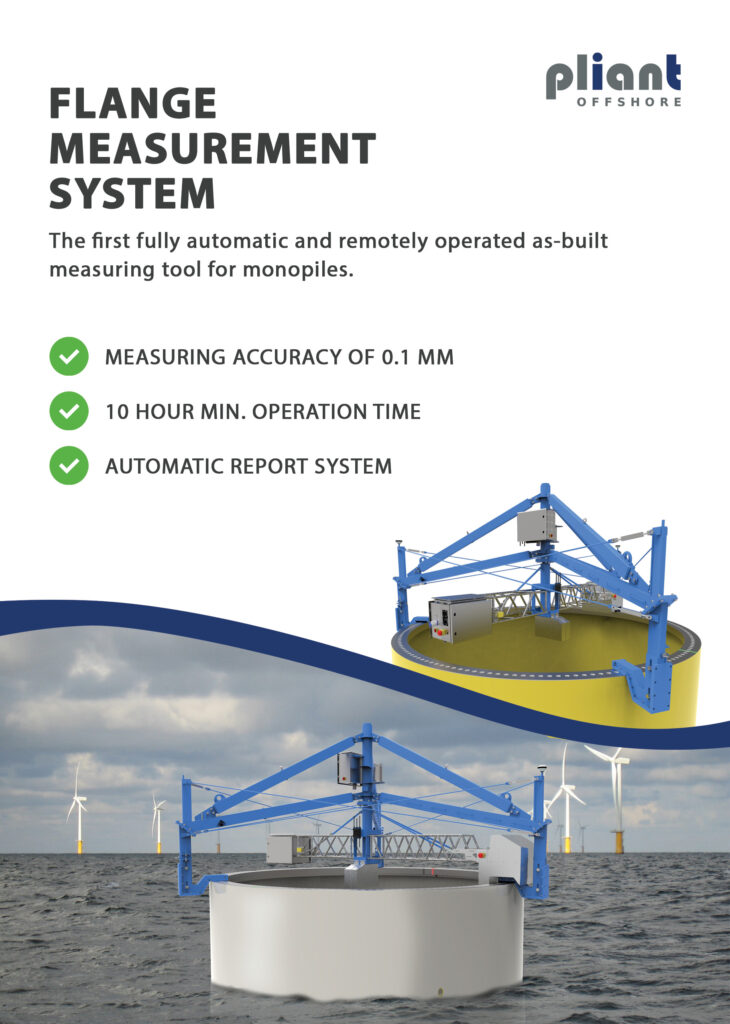 WANT TO KNOW MORE ABOUT US?
Find out more about our team and the skills we have in measurement technical offshore solutions. Or visit us at our headquarters in Breda, the Netherlands.
Our team is always available for additional information or a free demonstration. Please feel free to send us an email with the form below and we will get back to you as soon as we can. You can also call us at (+31)76 581 6588.